(This post was written on Friday, but not posted till the following Monday).
Today is the 38 week mark. That means only 2 more weeks (14 days) till the expected due date. But that still doesn't mean anything! The more important counter is 24 days. In 24 days or less, either she will decide she is ready to come into the world or the Dr will make her come into the world.
I am ready! I am just physically ready to be done with being pregnant. And time seems to pass so slowly now that we are at the end. It passed slow at the beginning and then it feels like it sped up and now it has slowed down again. UGH!
I am so done with this work thing! I am exhausted everyday when I get home from work, so I spend the night with my feet up resting on the couch. I usually take a nice long nap every night. The last few nights I have been working on her baby sampler. I am making progress (it seems the hardest part was really starting). I think its going to come out nicely (and it will look similar to the one my aunt made me when I was a baby).
I thought I would attached a few photos for belly comparison.
26 Weeks!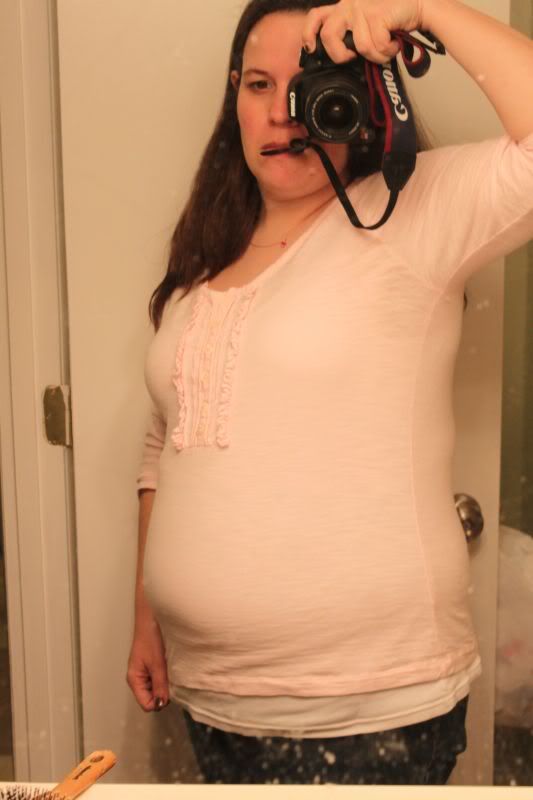 38 Weeks!